I decided to take a random road trip to Boston for the weekend. I love Encore Las Vegas so I knew I would enjoy this one.
I booked the King room with a harbor view. This view was worth EVERY PENNY! Although it was a bit gloomy outside, the harbor looked so beautiful! The lights, television, and curtains are all controlled by the IPAD. How chic! A weekend was not long enough here. This place instantly reminded me of Vegas!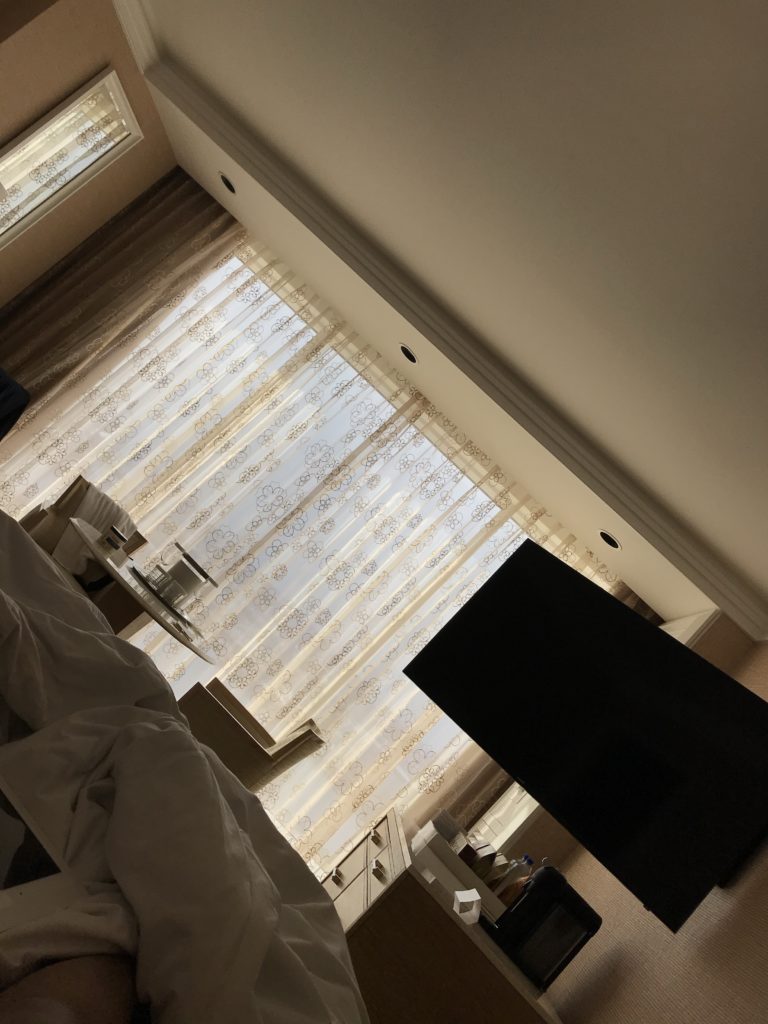 I was craving Matcha and saw great reviews for Sweet Waffles in Boston! I spent about $11 and it was really good!
Even if you live in Boston, I think the Encore Boston would be a nice staycation! If you do want to visit Encore Boston for just the weekend, I think it would be a nice getaway! They have lots of great food options as well!