Visiting Chicago, Illinois soon? Check out the Museum of Chicago! It is located on Michigan Ave. In fact, it is quite easy to spot as the outside of the building is painted pink! That is what initially caught my attention.
I went solo and had a great time! I suggest booking your tickets in advanced here. I paid $55 USD (including fees and after a 10% code they sent me). This was general admission and did not include anything else. They did offer ad on's such as a milk shake or an alcoholic beverage for around $15USD. When you book online, make sure you select the right location! This museum has a different locations.
I have read that this place gets quite busy (especially during the weekend). I was the first group of the day at 9:30am. I know, kind of early to eat ice cream but I wanted to get it out of the way! I am glad I selected this time as it was not crowded and I was able to walk around slowly and enjoy each room. I also took a lot of nice photos as well! It was about 15 of us total.
This is one of the ad on's that is available for purchase! For $30 extra, you can make ice cream in this room.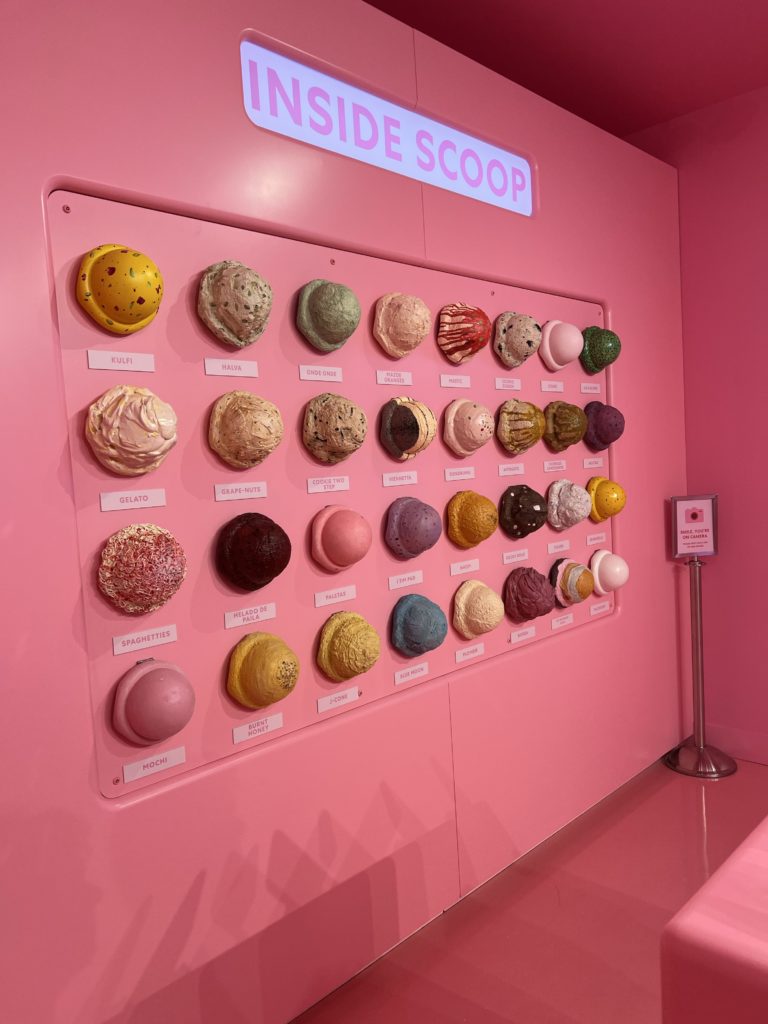 I love how detailed this museum is! Surprisingly, I learned a lot about ice cream. What I really liked about the particular tour is that it was self guided. I was able to go at my own pace and not feel rushed.
What is a trip to the Museum of Ice Cream without visiting the sprinkle pool? It was quite comfy actually!
On my way out, I noticed this gift shop! I did not stop and check out any of the prices. I had a great time and I highly suggest going! It was a bunch of fun and sitting in the sprinkle pool was quite relaxing.
xx